PebDek®, developed by Pebsteel, is a cold-formed corrugated steel profile supported by steel joints or beams. PebDek® is available only as 1.0mm-thick unpainted galvanized coated panels complying with the AS 1397 G350 Z275 coating standard.
Product Features
2 variables of mezzanine steel profiles: PebDek® 55 & PebDek® 76
Available in 1mm-thick unpainted galvanized panels complying with the AS standards
Create a strong composite structure with concrete and metal reinforcement for mezzanine floors of pre-engineered buildings
Optimize materials to save costs.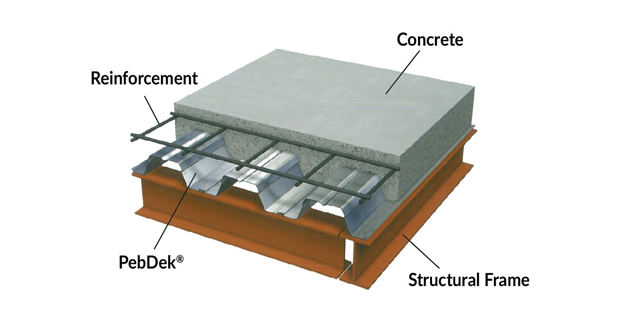 There are 2 variables of PebDek®: PebDek® 55 which has 55mm-high ribs and PebDek® 76 which has ribs of 76mm-high. PebDek® 76 helps to optimize the material use since it can cover a wider span than the PebDek® 55.
Product Description
Being used in a composite structure, PebDek® performs as positive reinforcement and permanent form support, providing savings in concrete and reinforcement steel.
Basic Use
PebDek® is the steel decking profile that supports the wet concrete for faster and easier construction.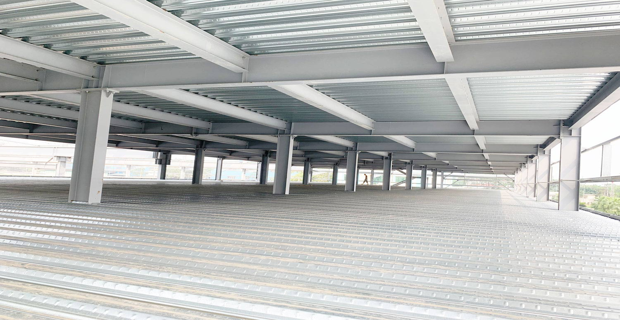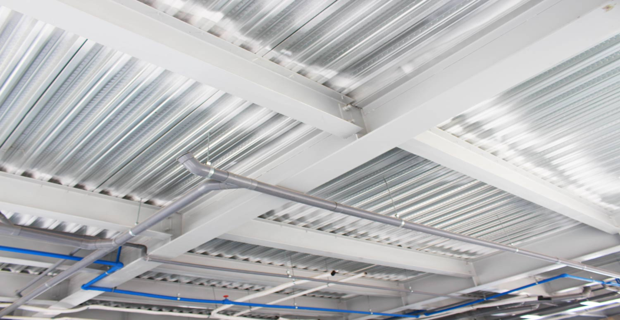 Installation
Install the PebDek® panels straightly and fix screws to mezzanine beams.
More information about this product?