The government is considering licensing gigantic new steel-making projects to domestic private firms Hoa Phat and Hoa Sen, amid public worries over environmental effects. Sami Kteily, executive chairman of PEB Steel, shared his view with VIR on the risks and benefits of such investment.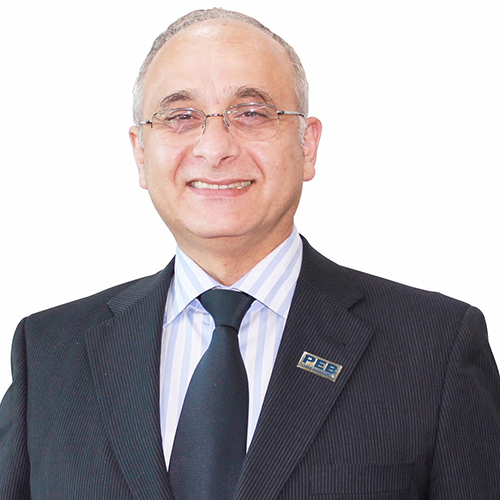 There are many "downstream" steel manufacturers in Vietnam, relative to just a few "upstream" mills. Upstream plants extract raw materials, while downstream makers process these materials into their end-products.
Vietnam is the biggest steel importer in ASEAN and is ranked seventh in the world. In 2015, Vietnam imported around 18.7 million metric tonnes (MT) of steel raw materials, and exported just over three million MT of finished goods like coated and coloured steel coils and steel pipes.
A sizable portion of the imported quantity is hot-rolled steel plates, coils, and shapes (i.e. black steel), imported mainly from China.
This imbalance between downstream and upstream has attracted the attention of a few foreign investors – including Formosa Ha Tinh Steel Corporation – who view this as a profitable business opportunity in a country where labour costs are competitive and environmental controls are still in their infancy.
The multi-billion-dollar Formosa plant produces the specific type of hot-rolled steel materials that Vietnam currently imports – effectively, these products are import substitutes. In its first, current phase, it has a production capacity of 7.5 million MT of steel per year. In the full-capacity phase it will reach by 2020, it should produce more steel than Vietnam's entire import this year, 22.5 million MT.
But there have been drawbacks. The plant was recently billed $500 million in compensation for practices that led to enormous environmental damage to beaches and seafood resources of Vietnam last year.
That has not derailed ambitions among steelmakers to fill the upstream void. A few months ago, investment applications were made by two Vietnamese corporate giants to invest in big capacity plants (which should have an annual yield of around 4 million MT in total) to produce similar types of hot-rolled materials inside Vietnam.
In theory, new upstream mills in-country would be good news to downstream manufacturers like PEB Steel as well as to Vietnam overall. These new "import substitute" mills would increase competition in the market, reduce exposure to foreign exchange fluctuations, and reduce supply chains costs. They would also provide employment opportunities for the local workforce.
In reality, however, based on our experience with other types of raw materials which we used to import and are now available locally – such as galvanized, coated, and painted steel coils – this is not the case. These goods are still effectively priced in USD, and prices are not as competitive as imported materials due to the lack of large-scale economies which imported goods benefit from. Not to say this will not change.
Recently, the Vietnamese government started to impose anti-dumping duties on imported goods which are available locally such as these, to protect the local industry.
However, before the government approves the proposed steel projects, adequate consideration must be given to their environmental impact on Vietnam's tourism and seafood sectors. These are both strategic sectors that can and do earn the country a lot of hard currency.
These applications must be studied very carefully to ensure that the investors are using the latest technology on the production line, as well as in waste treatment. There must be an allowance for monitoring by local authorities at all stages of the project, and at all times after the start of operations.
This view is driven not solely by the Formosa case but also by China's experience over the past 25 years. China, which is the world's largest steel manufacturer, is also facing enormous environmental damage as a result of the unchecked spread of steel mills – mainly using old technology – which produce a lot of hazardous waste to the environment. It is difficult and expensive to treat the remaining substance, which needs decades to decompose.
There are far-reaching economic implications, too. Overcapacity in China has resulted in high volatility in steel prices over the last few years, which hurts many sectors of the economy.
For more than two years now, the Chinese government has been trying to deal with this serious problem by restructuring their entire steel industry, which has forced some big players to merge and others to leave the sector as the business became unprofitable.
For Vietnam's steel industry, we have the benefit of foresight, and know which mistakes to avoid making.
Conclusions
Upstream steel mills are an import substitute – and therefore save the country money and provide employment opportunities.
Applications must be studied very carefully to ensure that the latest technology is used for the production line as well as in waste treatment.
Investment approval must allow for continuous monitoring.
(According to vir.com.vn)