HA NOI – April 14, 2018, at the 17th annual Golden Dragon Awards, PEB Steel had the honor of once again being named as "Best Products". Since its inception, PEB Steel has received the sixth consecutive prestigious awards. In the luxurious space of the JW Marriott Hotel, representatives of PEB Steel Company received the award-worthy of the brand's efforts.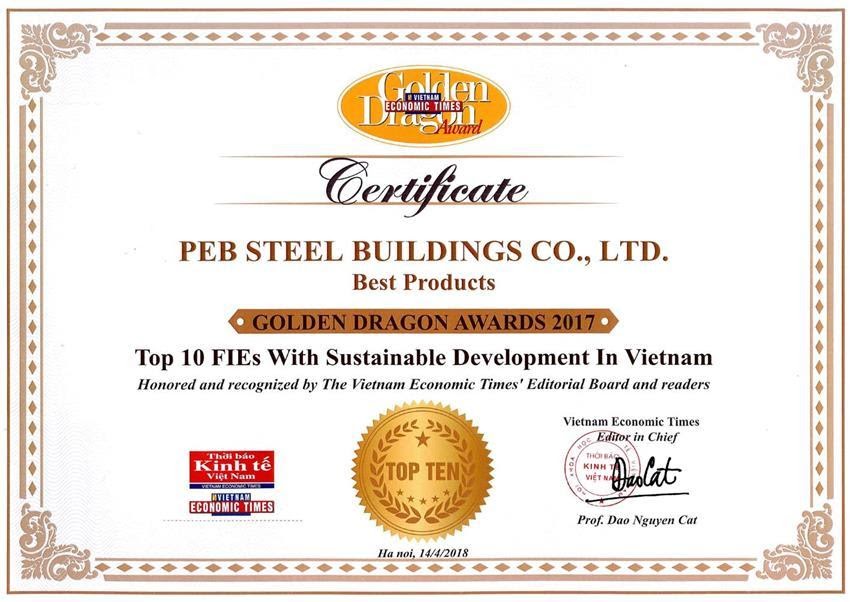 Through 24 years in the pre-engineered steel industry, PEB Steel has continually strived to develop the capabilities to deliver quality, reputation, to gain the trust of its clients and investors, and to compete with the best competitors in the industry.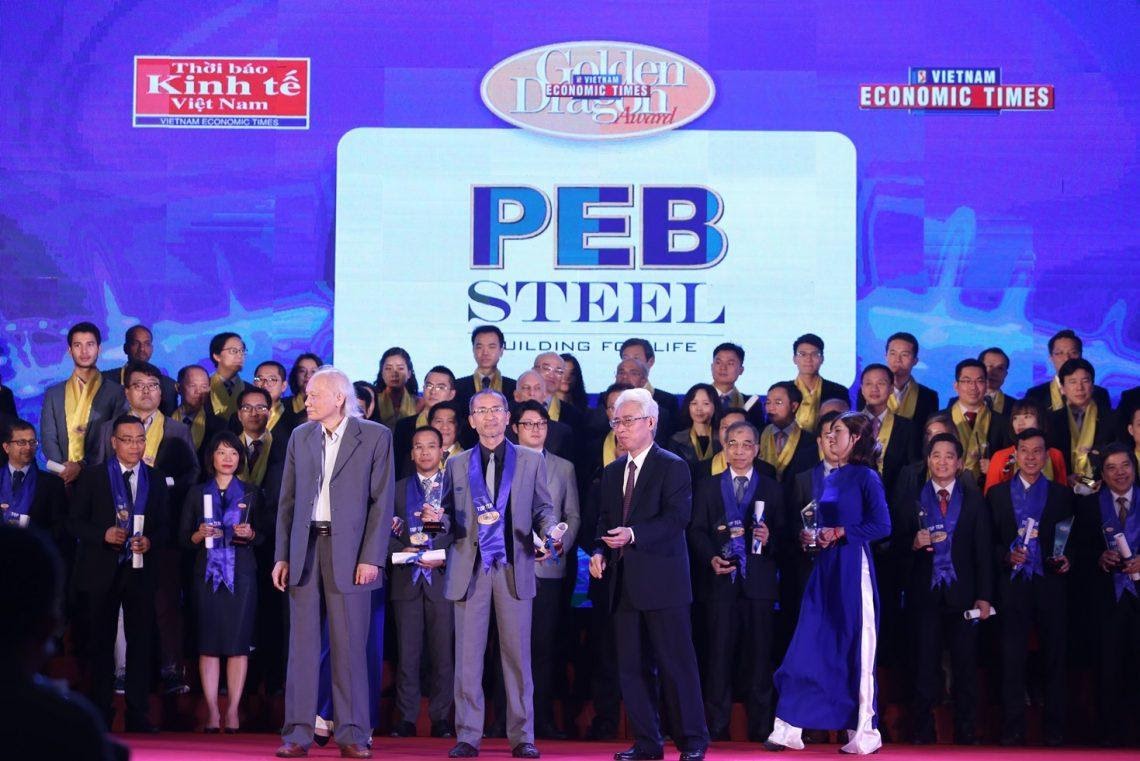 Standing beside 10 other big foreign direct investment enterprises (FDI) with sustainable development in Vietnam such as Toyota, Siemens, Honda, Suntory Pepsico, Chinfon … PEB Steel is proud to share, exchange business ideas, learn strategic experiences to be able to innovate continuously product innovation and processes.
PEB Steel's primary concern is how to have effective production processes and create quality products that satisfy both investors and customers. Besides, PEB Steel also focuses on using
environmentally-friendly materials

,
which we call
"Green for Life"
concept; as well as applies advanced technology and latest codes to design, fabrication, erection, and construction. PEB Steel is committed to maintaining its position and will continue to grow.