This Mid-Autumn season, the children at Tam Duc Heart Hospital had a chance to enjoy a Loving Mid-Autumn festival on September 7 organized by Heartbeat Vietnam and
Pebsteel Buildings
Ltd. Co. with much happiness and warmth even when they had just had heart surgeries or were being treated before the surgeries or interventions.
Additionally, on the morning of September 11,
Pebsteel
representatives visited and gave early Mid-Autumn presents to the children and their families at the Cardiovascular Surgery Department of University Medical Center.
In the Loving Mid-Autumn festival last week at Tam Duc Heart hospital, parents of the children, as well as the volunteers from Pebsteel, Canadian International School (CIS), and Heartbeat Vietnam were filled with joy and happiness to see the pure joy of the children while enjoying the event. The children played with colorful balloons of all shapes made by the clown and the toys made from rice Tò he by the craftsman. Some children enjoyed eating the tasteful mooncakes and took part in the traditional games led by Chi Hang and Chu Cuoi. The joyful atmosphere of the event made us realize how essential it is to bring smiles and optimism to the children to heal their hearts beside the dedicating care and love of the medical staff of Tam Duc Heart hospital.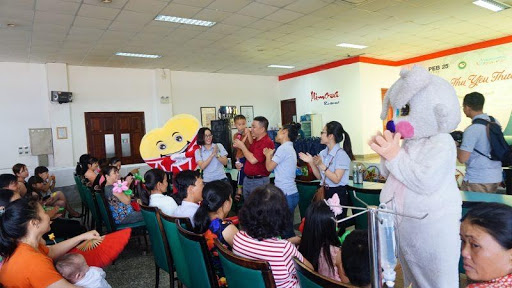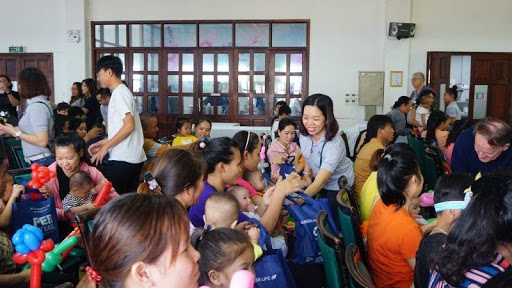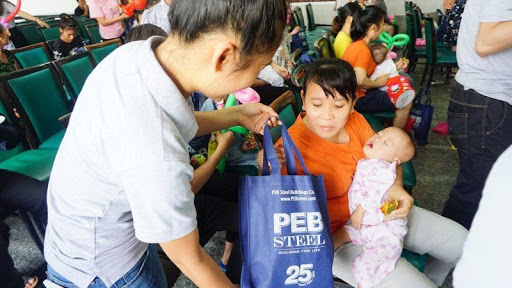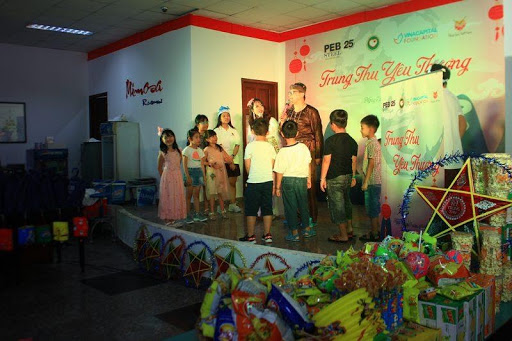 Mr. Adib Kouteili, Co-Founder and Director of Pebsteel Buildings Ltd. Co shared that he and his family had long been supporting VCF's activities for many years and put all his trust in the social workers at VCF. He believed VCF would accompany him and his company to bring positive impacts to the lives of Vietnamese children, whose country he has been living and working for the past 25 years.
"These children I met today all become healthy after heart surgeries. They are able to play, to sing with their friends. This is a wonderful result of saving them just in time. The sooner we take action to help the children, the better the recovery process for them. I am extremely happy to witness the fruitful result of joining hand efforts of Pebsteel and Heartbeat Vietnam in saving the children."
Also on the morning of September 11, representatives of Pebsteel and VinaCapital Foundation came to visit and talk to the children at the Cardiovascular Surgery Department of University Medical Center. They were warmly welcomed by the doctors and social workers at the hospital. Coming to each room at the department to give Mid-Autumn presents to the children, the representatives enjoyed seeing the children play with adorable teddy bears, lanterns, and mooncakes.
We wish the children a lot of health to enjoy Mid-Autumn festivals this year and more years to come as this is part of the journey towards a bright future for them.